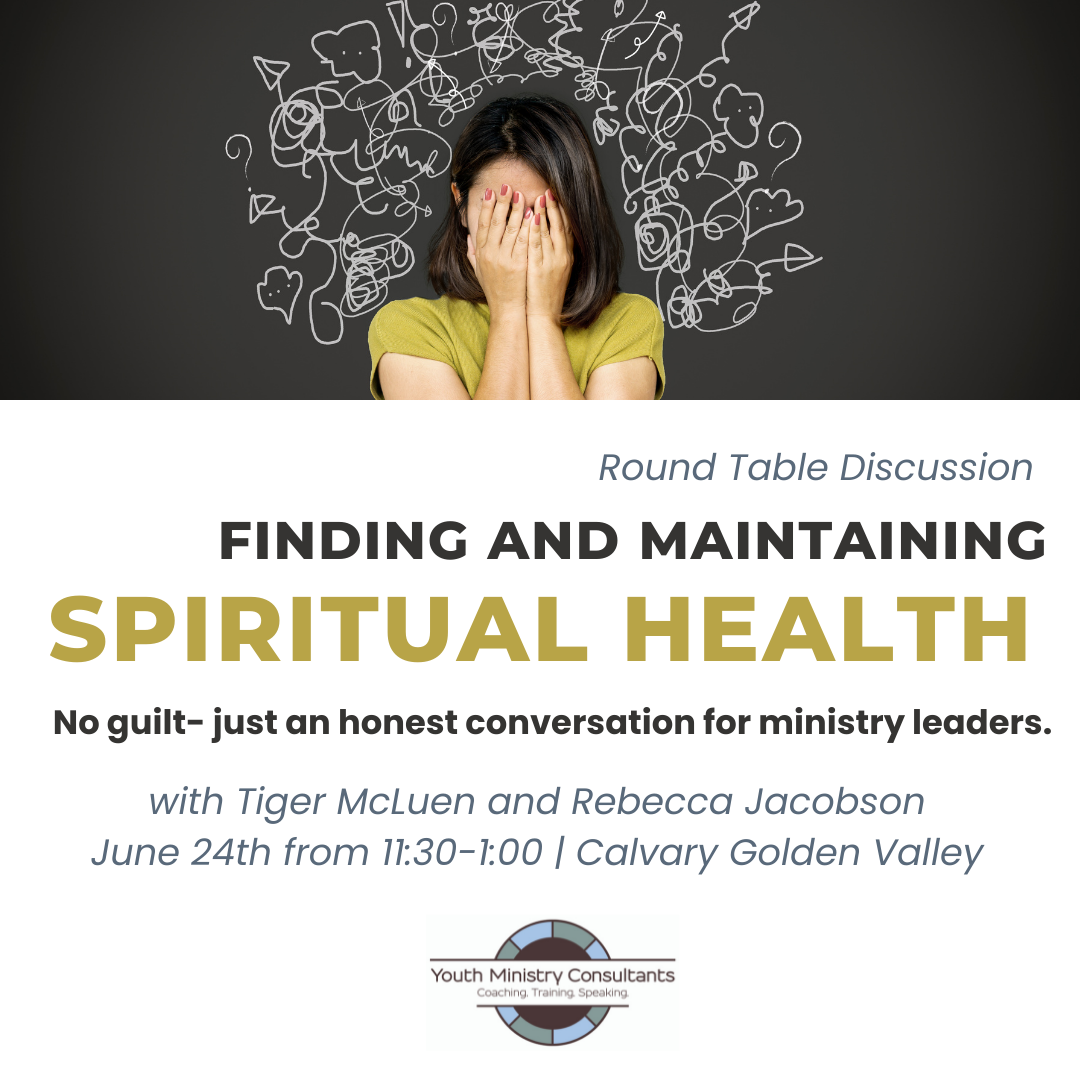 Getting healthy spiritually doesn't happen accidentally...
The last few years have been trying for all ministry leaders. If you're finding yourself not in the place you'd like to be spiritually, you're not alone. Join us on June 24th at Calvary Golden Valley for an honest conversation on how to get- and stay- spiritually healthy. Tiger McLuen and Rebecca Jacobson will offer practical tools- without the guilt.
Lunch will be provided. We are happy to offer this time at no-cost, but if your church is able to give a free-will offering to cover the cost of lunch, we'd appreciate it.
June 24th, 11:30-1:00 | Calvary Golden Valley | 7520 Golden Valley Road, Golden Valley MN
"Meeting with my coach from YMC has been so helpful. I always walk away from our time together feeling encouraged, equipped and energized."