Leadership coaching can be a great resource for any ministry leader. Whether you are new in ministry—or are experiencing a "defining moment" in your leadership life, please consider some coaching sessions with us.

Every YMC leadership coach has been trained by our Director of Coaching—Dan Mattson. Dan is a certified leadership coach and has extensive experience as a trainer and coach in both ministry and business environments.

The objective of a Leadership Coach is to support, encourage, guide and walk alongside ministry leaders. Coaches serve a key role by providing an experienced voice and a caring ear for leaders who are experiencing "defining moments". These moments may be positive or negative—but they are part of the ministry journey when the leader is experiencing self-reflection and could be helped by a coach. It is meant to be a relationship that will foster growth and understanding in order to move forward in ministry.
You could benefit from a safe conversation with a coach.  Coaching can be helpful at ANY stage—but if you are new to the youth ministry role—this can be particularly helpful.
Coaching is not therapy, nor will it give you easy answers.  It won't fix your church, but the conversations can you a new perspective and give you ideas on how to be a better leader.  It can help you stay on track and continue to grow as a leader.
A minimum of 3 sessions will be scheduled.  These can be done by phone, video conference or in person. Please complete this short form and contact us if you are interested or have questions.  Remember—don't let money get in the way. We will work with you so you can get the support you need.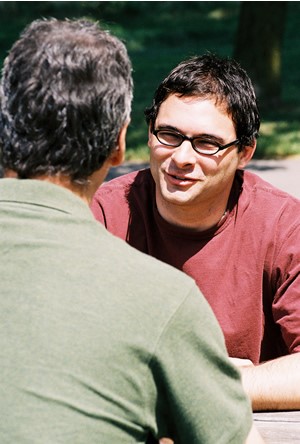 Responding to COVID-19
Fees waived for first-time coaching for youth and children's leaders.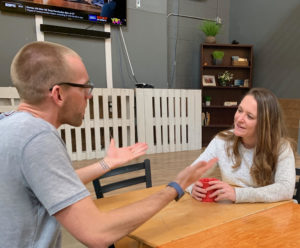 Zoom. Google Hangouts. Instagram Live. Ministry has never looked the way it does now. With this in mind, we're offering free first-time coaching. Sign up for one coaching session with one of our trained coaches to navigate this new reality and what it means for you and your ministry.
"Meeting with my coach from YMC has been so helpful as I have gotten started as a brand new Kids and Student Pastor… I always walk away from our time together feeling encouraged, equipped and energized." – Parker, CO
Click Here
Endorsements:
"Tiger has provided space for me to process who I am in light of who God is and how He has shaped me to minister to others. Through Tiger's coaching, I have walked through difficult church and leadership situations with a partner in ministry, a voice of wisdom and reason, and someone who genuinely cares and seeks to understand."
Megan Percy, Youth Director, Calvary Lutheran Church, Golden Valley, MN
I initially sought Tiger's help in order to better navigate the challenges of a new ministry role. I continue to meet with him periodically to strengthen my ability as a youth minister. Each coaching experience has been well worth it, and I know anyone would benefit from Tiger's wisdom.
Tim Haas, Youth Pastor, Twin Cities Chinese Christian Church